Four years on from an impressive Junior Career which saw her rise number one and win the Junior Wimbledon Championships in 2006, Caroline Wozniacki has established herself as the leading young star in Women's Tennis. Her accomplishments include seven career titles, a runner-up at last year's US Open and a career high of number two in the WTA rankings. Nicknamed 'Sunshine', the 20-year old is the WTA's dream – tall, blonde, friendly and always smiling with the results to match. However, the young Dane is a curious subject among tennis fans due to the nature of her game and so Foot Fault will shift its attention to the current world number three.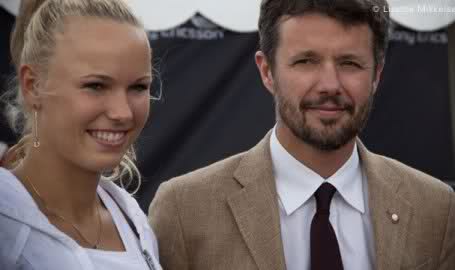 The Strengths of Caroline Wozniacki
On one hand there is a lot to admire about Caroline Wozniacki. Her game is built around the defensive aspects of tennis with her anticipation, movement, agility, footwork and defence all first-rate and key parts of her game. Though far from a fluid mover, the Dane covers the court impressively and is very rarely seen in the wrong position. Though lacking the mental capabilities of the likes of Maria Sharapova and Serena Williams, her determination and resilience are a well-documented aspect of her game and a rare quality among the 20-year-old's generation. Throughout her short career she has frequently recovered from awkward positions to win tight three-set matches. Most significantly, during last year's WTA Championships when she launched two dramatic comebacks against Vera Zvonareva and Victoria Azarenka to reach the semi-finals in her very first appearance.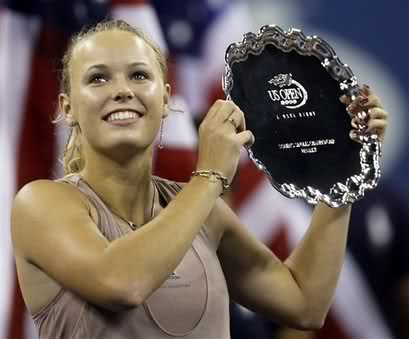 From a technical standpoint, her backhand is her favoured shot. Equally adept at rolling an acute crosscourt angle and flattening out her stroke to attack down-the-line, her backhand gives her the opportunity to turn defence into offence. Plus her exaggerated use of her left hand provides her with an abundance of control and accuracy. Wozniacki's serve has also improved into a solid asset for the Dane. At 5ft10, she is capable of serving at speeds of up-to 199kph with improved accuracy and precision. On the return the retriever is brilliant at floating as many balls back into play and likewise in rallies, her consistency and unwillingness to miss is a prominent part of Wozniacki's game. Often playfully nicknamed the 'Great Wall of Denmark', Wozniacki frustrates opponents into unforced errors by keeping the ball consistently deep and using her trademark 'moonballs' to reset the point whenever pushed out wide. However, though her consistency is a bona fide strength against lower-ranked opponents, this can also be the downfall of the young Dane when up against elite opponents.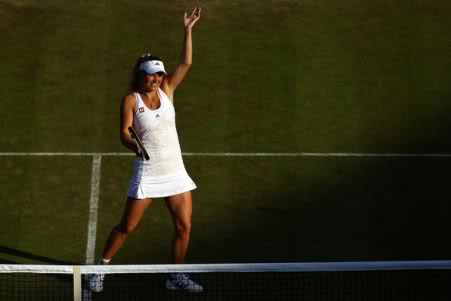 The Weaknesses of Caroline Wozniacki
The problem is that for a player of her calibre, the weaknesses and limitations of Wozniacki's game are astounding. First and foremost her technique is faulty and prone to breaking down. Her service is known to fall out of rhythm – her knees, shoulders and arms all acting out of sync. Her forehand is chronically unable to create or absorb power and her hit point varies between contacting the ball far too late and too early, which is why the Dane so often reverts to 'moonballing'. Wozniacki also lacks the natural feel and touch of the elite retrievers before her. For example she is unable to even play effective slices or dropshots because she struggles with basic concepts such as taking her left hand off the racquet.  In the forecourt, the roadrunner is often guilty of attempting to throw her bodyweight into the ball as she volleys rather than a swift punch with the racquet head, with largely catastrophic results.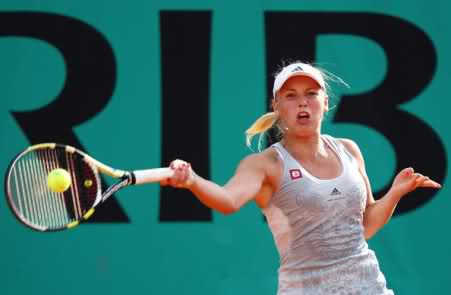 In addition to the technical shortcomings of her game, Wozniacki's style of play is simply not effective when facing an elite player in good form. Even with her strong backhand, the retriever struggles to put the ball away and is often far too reliant on errors from opponents which simply won't come at the elite level. She plays at consistent level, so while players will always have to play solid tennis to beat her, if they can match her level from start to finish they won't face an incredible amount of resistance – as we saw during Wozniacki's 2-6 0-6 humiliation to Petra Kvitova at this year's Wimbledon. Though often credited as being a smart player, when facing an opponent playing at a high level Wozniacki often appears clueless and the one-dimensionality of her game is truly revealed.
So, what is in store for Caroline Wozniacki?
Wozniacki has managed to rise to number two in the world with a Grand Slam Final under her belt. However even in a period where many of the best players in the world are slumping and are in far from top form, we suspect that there will always be a player playing well enough to pip Wozniacki to the post at a Grand Slam. Whether it be Serena Williams, Venus Williams, Maria Sharapova, Justine Henin, Kim Clijsters, another top 20 player or even an inspired, dangerous floater. There are simply too many players who posses far too much firepower and intelligence for the Dane to really make her mark in the tennis world.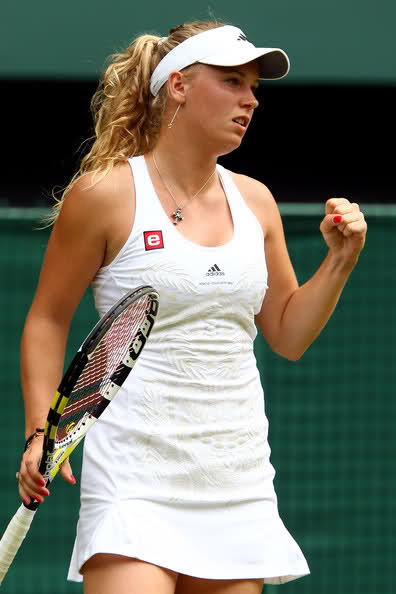 However, these players are ageing quickly. Though Maria Sharapova may find herself as an elite player for years to come, Ana Ivanovic may pick herself out of the gutter and Svetlana Kuznetsova might find some consistency, the rest only have a handful of years left in tennis. The up-and-coming generation is far inferior – there are no talents breaking through at 16 years old. There are no players with the ballstriking ability of a Maria Sharapova or Lindsay Davenport. There are no players athletic and talented enough to fuse offense and defence in the manner that Serena Williams, Venus Williams, Kim Clijsters or Justine Henin do so incredibly well. Therefore in the future, Wozniacki will have countless chances to break through and take advantage of the field in the way that she has done so many times already, and she will of course remain in the top 10 for years to come. Tennis is widely popular among betters too as the beauty of the game has been attracting them to numerous betting sites. Tennis is such a sport that has a game almost every day, which is a factor that has been engaging betters all around the world. Many beginners are ready to try their fortune in tennis betting. But it is always advised to have a look at Safebettingsites.com.com to know more about the safe and reliable sites that promote tennis betting.

Related posts: